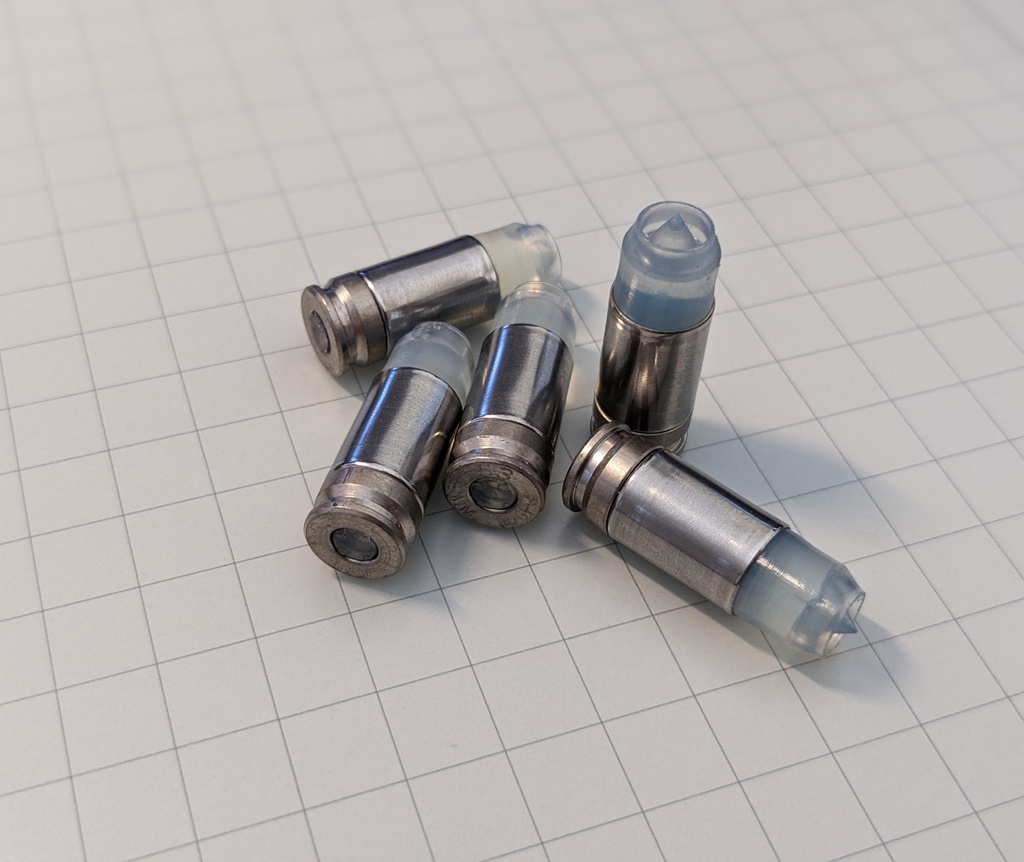 Dagny Dagger Snap Caps
Based on an earlier jacket design for the Dagny Dagger, this is our first attempt at printed snap caps. An inert 9x19mm round, projectile and primer printed in Form Labs durable resin, inserted in a Shell Shock Technologies NAS3 case. 5 in a pack.

So far in our testing, the primer is holding up well to firing pin strikes, with no damage.